Fiat Restoration
At Motobambino I am dedicated to carrying out restoration and repairs to the highest standards. I have decades of experience in restoration of all makes and models of vehicles, but my passion is with Italian Classic cars, especially small Fiat's & I have been specialising in various models of Fiat for over 20 Years.
So if you are interested in restoring your small Fiat, you've come to the right place as I have the ability and passion to fit the smallest part to a full restoration.

Our aim is to supply you with the correct Fiat parts you require for your small Fiat at competitive rates, with the quickest turnaround possible, all from friendly knowledgeable staff.
Please see below some of the past & present projects that we have been proud to be involved with.
1971 FIAT 600E
An incomplete restoration bought by us, it came as a restored and painted shell. After redoing some of the welding, we fully refurbished all of the mechanical components, including a full engine and gearbox rebuild. A great little car which we used for a short while before selling it on, it now lives in Florida, USA.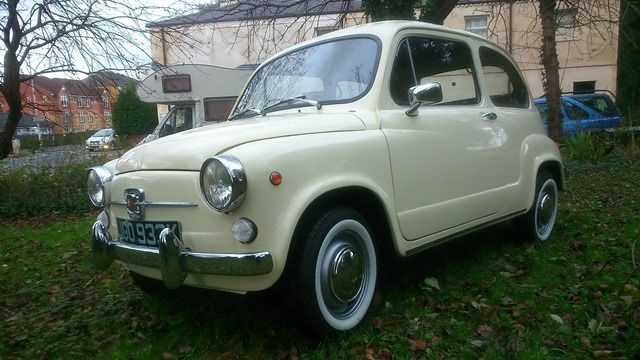 1963 FIAT 500D
Full restoration of this Fiat 500D, the body shell was chemically dipped prior to works starting which showed that the car was in a very poor state.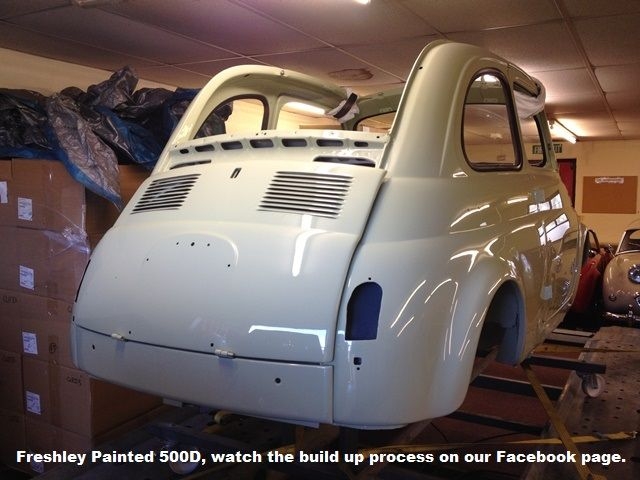 FIAT 500F RESTORATION PROJECT
1976 FIAT 500R